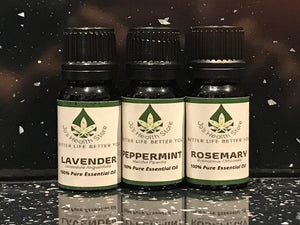 Lavender Essential Oil - Can generate the growth of cells, it also has antimicrobial and antibacterial properties which can improve scalp health.
Peppermint Essential Oil - Can increase the number of follicles and overall hair growth, it has a cooling tingling feeling whilst increasing circulation to the scalp.
Rosemary Essential Oil - Can improve hair thickness and growth, it works as well as minoxidil (which is a medication for male hair loss but without the sometimes severe scalp irritation side effects).
Always use with a carrier Oil (Coconut Oil, Olive Oil etc) and apply to the scalp 
Always do a patch test