Everyday Life

Make essential oils part of your daily routine
Aromatherapy

Relax and enjoy the benefits of natural oils on your body
Ibiza Infinity Lights

Infinity Lights
Aroma Diffusers

Dome Wave Atomiser
Sit Back and Unwind

Take a look at our collection of oils
Everyday Life
Make essential oils part of your daily routine
Aromatherapy
Relax and enjoy the benefits of natural oils on your body
Ibiza Infinity Lights
Infinity Lights
Aroma Diffusers
Dome Wave Atomiser
Sit Back and Unwind
Take a look at our collection of oils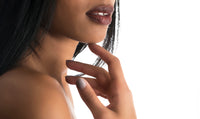 Essential Skincare
Oils extracted from plants and are often used as aromatherapy and to help reduce pain and inflammation.
Our oils are known to have plenty of benefits when it comes to skincare. These products are useful for skin brightening, reducing acne scarring, and treating dry skin.
When choosing specific oils remember everyone is different so do a patch test. It is also important to mix these oils with a carrier oil such as coconut oil, argan oil, jojoba oil, olive oil etc... if applying to the skin.